CNC Machining and Product Detailing Services
CNC Machining for Precision Investment Cast Alloy Components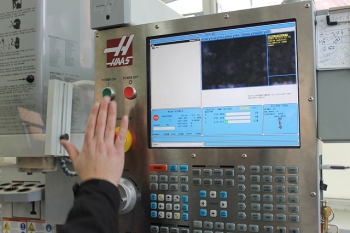 While the high quality precision investment casting services offered by R2 Quality Castings produce unbeatable levels of quality and performance for specific parts, there are still important steps to go through before achieving a finished product. Once the casting process has been completed, it's time for your cast products to be carefully and professional machined and detailed with the high quality CNC machining services offered by R2 Quality Castings.
These CNC machining services ensure each precision investment casting component is fully detailed to the necessary specifications. This precise product detailing provides parts and components fully prepared for their intended use.
R2 Quality Castings provides access to many routine CNC machining services for precision investment cast components through our machine shop partners, including:
Boring
Facing
Setscrew Holes
Pin Holes
Keyways
Broaching
And More!
High-Quality Propellers and Components Made for Your Industry
All cast components, such as propellers and prototype parts, are machined and detailed to the exact specifications of our customers, ensuring excellent finished product quality. Product detailing ensures each component is compatible with the intended machinery, guaranteeing reliability and high performance. Once the CNC machining process has been completed, our master casters move on to heat treatment and the finishing and polishing stages, providing your parts with the necessary strength and surface finish for your applications. If you're looking for superior precision investment castings with accurate and thorough detailing, trust R2 Quality Castings to create high quality casted parts and components for all your needs.