Prototype Precision Investment Casting
Rapid Prototyping for Precision Investment Cast Components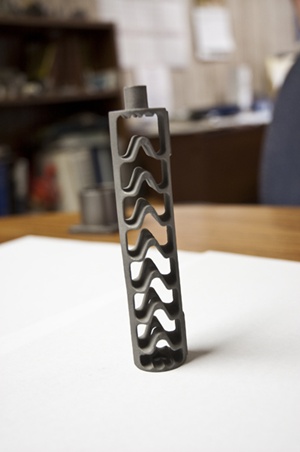 R2 Quality Castings offers exceptional rapid prototyping and custom part design services for our customers. Our wide-ranging manufacturing and casting services enable our team of master casters to create unique and custom designed product prototypes constructed to the exact specifications of our customers.
Our rapid prototype design and development team are capable of working with many different design systems, including SolidWorks designs, to create and build your prototype component. We work diligently to form a close and mutually beneficial partnership with our customers and strive to understand the applications and requirements behind their prototype products. Years of industry experience, fabrication material knowledge, and the best precision investment casting services and specialty services in the industry enable our prototype development team to create the highest quality products possible.
Rapid prototyping is a collection of techniques used to rapidly create a scale model of a physical part or assembly using CAD data and 3D printing. Rapid prototyping lets us quickly create your custom part for design approval. We also use rapid prototyping of scale wax prototypes to create our intricate cast molds. Precision investment casting allows for complex designs.