Investment Casting Tooling
Precision Investment Cast Tooling Services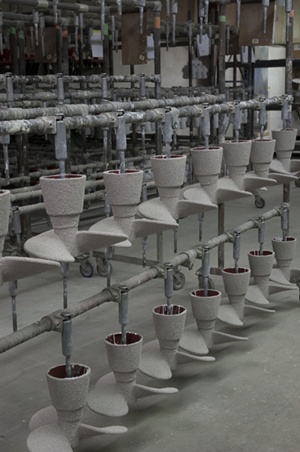 Investment casting is one of the oldest known metal forming techniques. It is most commonly used on copper, aluminum and steel alloys, however almost any metal can be used. This makes investment cast tooling ideal for a variety of applications from small components to large airplane doors. R2 Quality Castings has access to high quality precision investment casting services necessary for fabricating superb tooling. Our superior methods in investment casting for foundries and manufacturers of precision cast products and assembly components, ensure quality for every component. R2 Quality Castings partners with industry leading tooling professionals. We can meet any precision investment casting services specification or machining tolerance, no matter how complex or intricate your product may be. Our invest cast tooling services produce near net shaped products, so little machining is needed. This saves time, money, and materials. Our casting tooling services are manufactured to the exact specifications of our customers, ensuring exceptional finished product quality and the tightest tolerances.
R2 Quality Castings fabricates precision investment cast tooling for many industries. Investment casting is ideal for high performance products, such as jet turbine blades to military applications. Whether you're looking for small, low weight investment cast tooling or large, complex and heavy components, depend on the experts at R2 Quality Castings for all your precision investment cast tooling needs or other specialty requirements.
Contact the precision investment cast tooling specialists at R2 Quality Castings today for more information on our exceptional investment casting services.