Food Preparation Precision Investment Casting
Custom Cast Food Preparation Components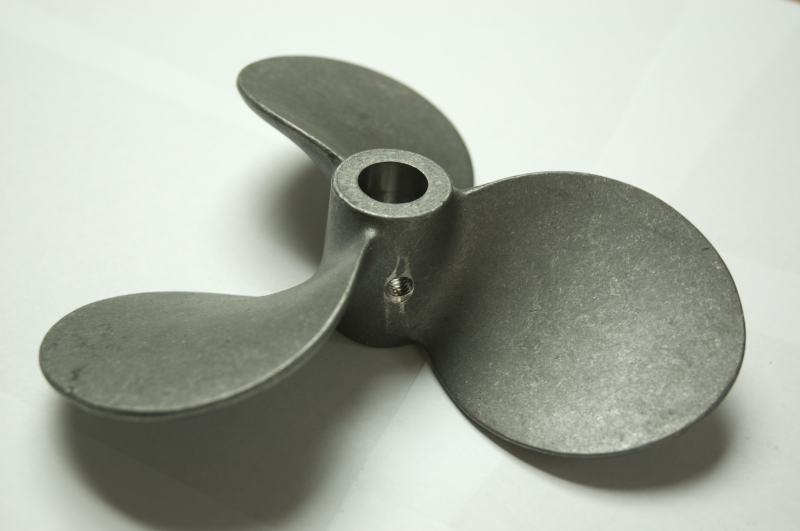 R2 Quality Castings specializes in exceptional precision investment casting for a wide variety of industries. Our casting professionals utilize the lost wax process to give our clients high-quality food assembly and mixing components. We have a wide variety of alloys to use for our precision investment casting services, so you can decide the exact material your components are composed of. One of our specialties is the manufacture of original equipment manufacturer (OEM) components for the food preparation industry.
Aeration Propellers
Our high quality cast propellers are often used in the food preparation and food processing sectors. Cast propellers used for aeration are typically 2-blade weedless or 3-blade weedless propellers. Two blade weedless propellers are specifically designed for mixing solid or stringy materials. Three-blade weedless propellers are typically used with mixing or aeration equipment.
The 2-blade weedless and 3-blade weedless propellers come with either a clipped tip design for duct applications or a full blade tip for open liquid applications. Both propeller types feature a non-fouling blade design to prevent buildup of unwanted, stringy materials. Propellers will wear out quickly if unwanted materials build up and slow them down.
Quality Cast Components
R2 Quality Castings provides professional precision investment casting services for a wide variety of industries like food preparation, military, waste water treatment, artwork and construction. Our investment castings are quality control tested and designed with great attention to detail. Trust R2 Quality Castings for top of the line precision cast food preparation components and aeration propellers at affordable prices.