Rapid Prototype Investment Casting
Wisconsin-Made Prototype Metal Castings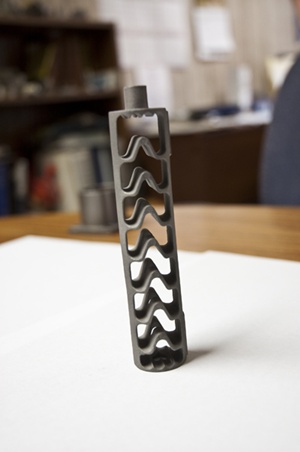 R2 Quality Castings offers exceptional rapid prototyping and custom part engineering services. Our wide range of manufacturing and casting services enables our team of master casters to continually develop their expertise in creating unique and custom-engineered product prototypes constructed to incredibly precise specifications.
Our rapid prototype development team works with several design systems, including SolidWorks designs, to create and build your prototype components to perfection. We put great care into our relationships with our customers, and we work to understand the applications and requirements behind your prototype products on a deeper level so you get the absolute best product we can craft.
Rapid prototyping is a collection of techniques used to create a scale model of a physical part or assembly quickly and with amazingly intricate detail using CAD data and 3D printing. Rapid prototyping allows us to create your custom parts for design approval in a flash so you can keep your business moving forward.
Material Capabilities
We offer a diverse range of metal options for rapid prototyping. In addition to common metals like stainless steel, carbon steel, brass, bronze, and cobalt, we possess the ability to handle intricate investment casting prototypes involving aluminum and bronze. With our extensive experience, we can cater to various material requirements, ensuring high-quality prototypes for your specific needs.
Swift and Affordable Rapid Prototyping Solutions
There is a great demand for castings to be produced for our customer's immediate needs. Our team ensures that your designs will be made into high-quality prototypes quickly and efficiently. Some other benefits of rapid prototyping are:
Cost-efectiveness
Customization and personalization
A wide range of alloy choice
Faster iterations, reduced lead time
Enhanced communciation and collaboration
Contact the prototype precision investment casting specialists at R2 Quality Castings for a quote today!