Custom Parts Engineering and Fabrication
Custom Precision Investment Cast Parts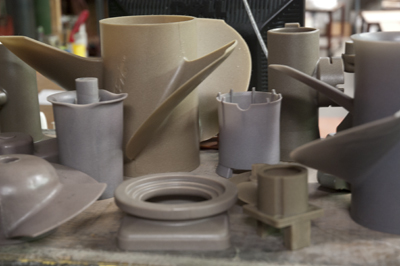 R2 Quality Castings offers custom investment cast part engineering and development services for various industries. We work closely with customers to design and create quality scale models, wax-molded products, and rapidly developed prototypes. Our goal is to exceed customer expectations of part engineering and capability.
Precision Investment Cast Part Engineering Capabilities
CAD/CAM and SolidWorks
R2 Quality Castings offers precision investment cast product design services using CAD/CAM programs like SolidWorks. The computer-aided software allows us to design your custom parts without wasting resources. You'll be shown a preview of the part before production to ensure it meets your needs.
Scale Part Model Production
R2 Quality Castings produces functional, to-scale models for testing precision investment cast component design, fit, functionality, and overall application. We ensure a quality final product by designing relative proportions for our cast components. Testing cast components early in the development process saves time and cost compared to restarting the casting process.
3D Printing Prototypes
R2 Quality Castings offers 3D printing services for precision investment casting. 3D printing allows us to create detailed prototypes of finished products without the need to cast them. The prototypes, printed in full size, allow for a detailed inspection of the part's enginered characteristics to ensure the final production run will meet intended specifications. 3D printing is cost-efficient and saves time compared to casting an entire prototyped component.
Wax Injection Molding
R2 Quality Castings offers wax injection molding services for precision investment casting. This form of wax molding allows us to create disposable wax patterns of prototypes for casting and development. Wax injection modeling creates realistic-looking cast parts for custom precision investment casting. The process provides noticeable cost savings by showing how each product will look before it is made.
Rapid Prototype Enngineering, Development, and Production
R2 Quality Castings offers rapid prototype engineering and development services for precision investment cast components. We produce high-quality, functional prototypes for implementation testing. Our quality verification department tests prototypes for potential issues and provides recommendations for enhancements.
Contact the precision investment cast part engineering specialists at R2 Quality Castings today for more information on our part engineering and prototype production services.