Casting Services from Quality Castings
The Quality Castings Advantage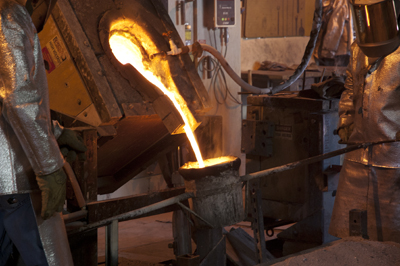 R2 Quality Castings stands for exceptional precision investment casting, quality verification testing, and part design services. We have decades of combined experience in creating quality precision investment cast components for many different industries, including military applications, food processing, waste water treatment, and more. Choosing an experienced and dedicated precision investment casting company is the difference when you need high quality cast manufacturing components crafted to exact specifications.
Precision Investment Castings
We're the top choice for precision investment casting services in Wisconsin and nationwide. Our wide knowledge of casting methods and quality verification, finishing and polishing services, and non-destructive testing allow the fabrication of quality precision investment casted products upon arrival. Whether you need an industrial mixing propeller for your high speed dispersion equipment or a detailed cast statue, our industry expertise allows us to do it all.
Foundry Assistance
R2 Quality Castings offers exceptional foundry assistance services for precision investment cast product development and testing. Decades of experience in heat treating cast products, chemical composition testing, and non-destructive testing methods allow us to provide the vital services many foundries simply don't offer. Our full service precision investment casting company can perform full service under one roof to save you time and money. We provide everything from custom part design to quality verification testing.
Part Engineering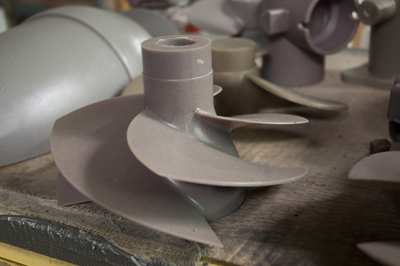 R2 Quality Castings offers precision investment cast products and exceptional part engineering and development services. We design to-scale models and prototypes for various industries using CAD/CAM and SolidWorks. Various parts can be engineered using several processes including 3D printing and wax injection molding. We can produce functional prototypes for testing and evaluation upon request in rapid fashion.
Quality Verification
Thorough quality verification of precision investment cast products is vital for ensuring total product quality and dependability. R2 Quality Castings offers a wide range of quality verification services including:
Static balancing
Straightening
Final product visual inspections
We will ensure every precision cast component is carefully inspected, tested and approved before you receive your final product.
Contact the best precision investment casting company today at 866-664-5443 for more information on our exceptional precision investment casting, product development, and testing services.