Non-Destructive Testing
NDT Testing Services for Precision Investment Cast Components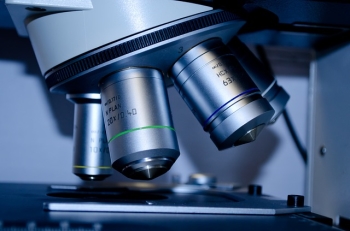 Thoroughly testing completed precision investment cast products is a vital step for ensuring reliable function in their intended application. R2 Quality Casting, your source for the best precision investment casting services and specialty services, takes pride in offering exceptional cast product testing and quality verification services, ensuring our completed products are of the highest quality.
Non-destructive testing (NDT) is a highly valued technique for inspecting assembly components in the least invasive manner. These tests are performed in a manner that does not affect the future usefulness of the product. Non-destructive testing allows for simple product evaluation and problem troubleshooting, enabling our investment casting specialists to thoroughly inspect your finished cast components without damaging or altering them.
R2 Quality Castings partners with NDT testing companies as part of our quality verification process, ensuring our customers receive the highest quality cast components. Our NDT testing partner company capabilities include:
Radiographic/X-Ray Examination
Zyglo Magnetic Particle Inspection (MPI)
Hardness Testing
Dye Penetrant Inspection (DPI)
Leak Testing for Chambered Castings
NDT is one of the most important parts in our manufacturing and quality control processes. All of our products go through rigorous non-destructive testing to ensure our products are structurally sound, and that all the components perform safely and reliably. Our partners are highly trained and certified technicians. They locate any discontinuities that may cause problems, and they are promptly fixed and removed. NDT can also be used while the components are in use, and throughout its life to ensure your components run smoothly and efficiently for years to come.
Contact the non-destructive testing specialists at R2 Quality Castings today for a quote!