Chemistry Certifications and Testing Services
Chemical Composition Testing for Precision Investment Cast Products
Manufacturers and product assembly companies require specific chemical compositions for the precision investment cast products they utilize in their businesses. These precise chemical requirements are necessary for ensuring high quality products which won't fail in their intended applications. Manufacturers who partner with the professional precision investment casters at R2 Quality Castings can expect their products will meet their chemical composition requirements, while also maintaining exceptional product quality and dependability. Our chemistry certification and testing services are available upon customer request.
R2 Quality Castings thoroughly tests the physical properties of your precision investment cast products to make completely sure they fit the needs of your manufacturing center. We understand it is crucial for components to be casted with a specific chemical composition, ensuring they hold up and perform to the highest standard for their desired use.
Precision Investment Cast Elemental Testing:
The chemical specialists at R2 Quality Castings test all of our precision investment cast products to ensure they fall in to the specific chemical composition parameters set by our customers. Our Spectromaxx spectrometer analyzes the metal of casted components for precise alloy composition. This analysis ensures each casted piece falls into the exact chemical requirements necessary for reliable performance. Mechanical parts and components for high performance applications require chemical accuracy for machine compatibility, effective operation, and failure prevention. With our casting foundry's expert elemental testing, you are guaranteed superior quality parts and components with the highest level of performance.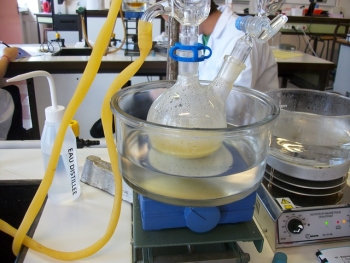 Cast Component Physical Property Testing:
R2 Quality Castings exstensively tests precision investment cast products with tensile yield and elongation measuring to guarantee your product meets or exceeds your specifications for wear and tear. We carefully examine each product before and after the testing to ensure the highest quality while maintaining the required strength. By examining the physical properties of our castings, we ensure the infrastructure will reliably hold up while providing superior performance. We guarnatee you will be satisfied with precision investment casting components from our foundry.