Investment Cast Sculptures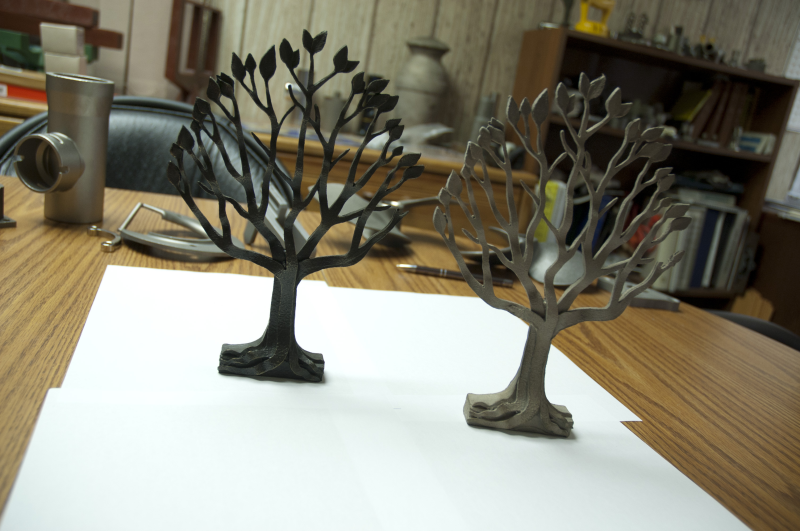 Sculpture Casting Services from Precision Investment Casting Experts
R2 Quality Castings provides exceptional lost wax casting services for a wide variety of industries. One of the most creative applications for precision investment casting involves the creation of high quality artwork, such as sculptures, statues, trophies, and busts. R2 Quality Castings has been pouring high quality artwork since our beginning and our staff takes great pride in producing unique and appealing sculptures.
Some of the many industries we serve include, but are not limited to, fine art, food preparation, industrial mixing and plumbing. Our cast components range from plumbing fixtures to cast statues. R2 Quality Castings also provides quality verification services to ensure your custom cast components are well built and will last a lifetime. Whether you're looking for mass produced decorative sculptures or custom designed investment cast awards and trophies, depend on the professional casters at R2 Quality Castings.
Contact the investment cast sculpture production experts at R2 Quality Castings today for more information on our artwork design and pouring capabilities.
Back To Successes