Sculpture Casting Polishing and Finishing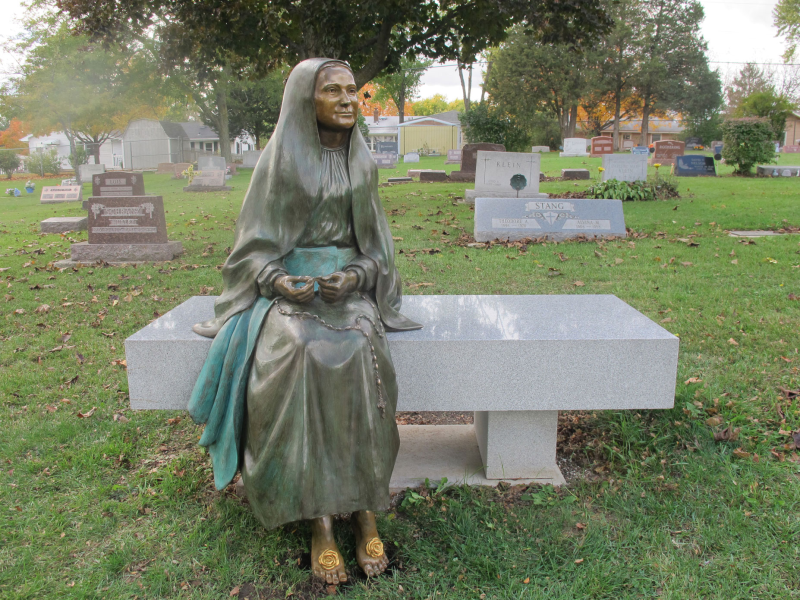 Precision Investment Cast Nun Statue
R2 Quality Castings fine art foundry casted an intricately detailed statue of a nun for this cemetery. Multiple alloys were used during the precision investment casting process to create multiple colors and textures in the statue. Details in the statue's clothing, rosary and roses are preserved with our professional near net casting techniques.
Our quality precision investment casting for fine art is guaranteed to be high quality and long lasting. R2 Quality casting begins the fine art casting process with lost wax casting to create an accurate wax prototype. We then use the wax prototype to create a detailed mold for the casting process to begin.
R2 Quality Castings provides quality verification services for every precision investment cast product. We ensure our precision cast components and fine art pieces are created to your specifications.
Back To Successes