Propellers for Wastewater Treatment Plants
Quality Casting Keeps Your Water Clean with Industrial Mixers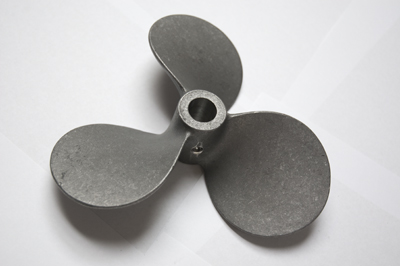 Drinking water with sludge and other impurities is not the best, especially for your health. Water treatment facilities have the important job of keeping our water free of waste, protecting our bodies from disease and sickness. R2 Quality Castings supplies water purifying plants with 2 and 3-blade propellers for all purifying processes, catching all types of sludge material.
Precision Casting Components Get the Job Done
Mixers and propellers have several roles in the sanitizing process, efficiently completing every task. Without our mixer's flawless performance, water treatment facilities would fail as an institution, and possibly create a dangerous epidemic. Everything rests on our shoulders.
Our propellers' capabilities in the water treatment process include:
Flocculation: the clumping together of fine particle debris, easily spotted for removal
Flash Mixing: rapid rotation of a propeller, clumping waste together
Carbon Slurry Mixing: removal of waste to obtain ideal color, odor, and taste
Sludge Digestion: decomposing solids, which reduces the amount of overall waste, making it easier to dry out
Neutralization: a chemical reaction that reduces PH levels, among other things, reducing damage the water might cause to the environment
Benefits in Using Top-Grade Propellers
Our propeller casting and finishing services play an important role in keeping water safe for drinking, cooking, and other daily uses.
Positive results in utilizing custom cast propellers include:
Less downtime
Better waste-removing results
Removal of disease and bacteria
Helps preserve natural areas, such as rivers and streams, as it cycles clean water from treatment plants
Mixers Gaining Momentum in Water Treatment Industry
There is no room for error in the water purification process, as every piece and component must operate perfectly. Detail-oriented engineers at Quality Castings, aided by the finest casting technology, produce the finest custom propellers in the industry.
Contact the industrial propeller engineers for the best results in water purification today.