Propeller Casting and Fabrication Services
Industrial Propeller Manufacturing
R2 Quality Castings, the top precision investment casting company and rapid prototype developers, have decades of experience in producing high quality, thoroughly dependable cast propellers for a wide variety of industrial and production applications. Our excellent precision investment casting and propeller casting capabilities enable our professional product casters to produce many different styles of propellers.
We utilize a variety of alloys to produce different types of equipment with a wide range of characteristics. Certain materials can withstand high heat or are resistant to corrosion, while others are very durable or malleable when needed.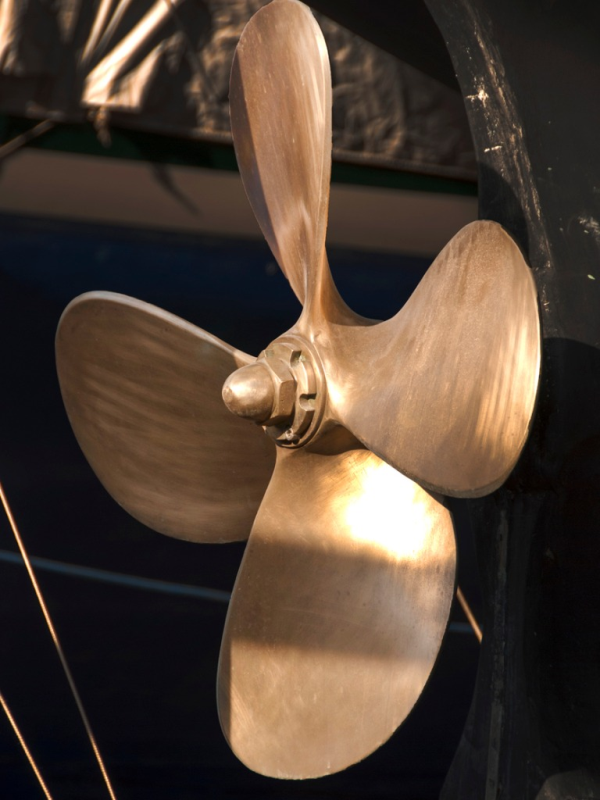 Propeller Types and Styles
There are a wide range of propellers to choose from based on the number of blades, their length, and the pitch. Learn about the differences between the different types of propellers and find the one that best suits your needs.
Propeller Terminology
A single slight miscalculation in propeller production could potentially lead to catastrophic results. Make sure you fully understand propeller terminology when requesting a propeller from Quality Castings or creating your own by referring to our extensive glossary.
Propellers Currently in Stock
We keep an inventory of common 3-blade propellers available at all times. If you need a general-purpose propeller that doesn't need any additional specifications, you can browse our chart for propellers that we keep in stock.
Custom Propeller Engineering with Additional Options
In addition to our propeller casting and product finishing and polishing capabilities, R2 Quality Castings possesses a wide selection of propeller molds and patterns well suited for many different applications. Our master precision investment casters can also utilize our parts engineering & manufacturing services if we don't have the propeller mold or pattern you're looking for. We also offer many different customization options, including:
Static Balancing
Clipped Propellers for Draft Tube Applications
Standard Setscrew(s)
Straight, Tapered, Threaded, and Broached Bores
Precision Investment Cast Propeller Material and Finishing Options
Propeller Fabrication Materials
Propeller Finishing Options

300 & 400 Series Stainless Steel
Precipitation Hardening Steels
Nibral
Bronze
Hastelloy
Alloy 20
Aluminum

36# Grit
Roto-dull
Dairy Buff (#4 Finish)
Mirror Buff (#8 Finish)
Browse our selection of precision casting alloys for your custom-made propeller. Other materials my be available upon request.
A Short History of Marine Propellers
In the late 19th century, the race to create the perfect marine propeller was on the rise. Two main propulsion theories existed. One, the momentum theory – a theory describing a mathematical model of an ideal actuator disk – the other, the blade element theory (BET). The BET broke down the propeller into smaller parts to determine the force on them. Later, the two theories combined to create the blade element momentum theory, alleviating some difficulties in determining the factors and calculations of the BET. This formed the modern marine propeller calculation.
Whether your company or production facility is in need of tough mixing propellers or custom cast propellers for demanding industrial applications, depend on the precision investment casting professionals at R2 Quality Castings.
In addition to creating propellors we do special designs involving: