Foundry Assistance and Product Development
Precision Investment Casting Assistance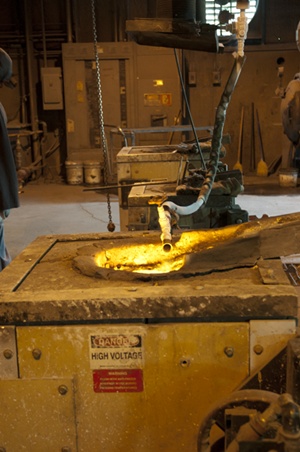 Many foundries and precision investment casting companies offer a limited range of on-site services. Some might offer precision investment casting, but no quality testing or product development services while another might only offer production tooling and part engineering. If your foundry requires a company capable of handling all your outsourcing needs then depend on the best precision investment casters in the industry: R2 Quality Castings. We are a full service precision investment casting company capable of meeting the demanding needs of our customers.
Part Engineering and Development for Precision Investment Casting
R2 Quality Castings provides assistance with precision investment cast part engineering and development. We can work with CAD/CAM and SolidWorks systems to engineer and cast a unique and fully functional prototype through our rapid prototyping development services and thoroughly test your prototype with our quality verification services.
Depending on your specific product, we provide many engineering services to create precise castings for applications like scale part model production, 3D printing prototypes and wax injection molding. With professional part engineering and development services from R2 Quality Castings, you'll receive accurate parts and component castings.
Quality Verification and Other Testing Services for Precision Investment Casting Components
These quality verification services for our precision investment castings ensure all casted components meet or exceed industry standards for reliable performance. From the physical infrastructure to the specific alloy composition, we thoroughly investigate each casting is investigated.
Our foundry assistance services also include quality verification services, chemical composition testing, and non-destructive testing methods for ensuring finished product quality. R2 Quality Castings also has decades of experience in identifying and recommending the best heat treatment methods for your precision investment cast products. Trust our precision investment casting foundry to provide you with high quality parts and components for all your mechanical and industrial needs.