Professional Precision Investment Casting Company
Wisconsin Casting Foundry
Mission Statement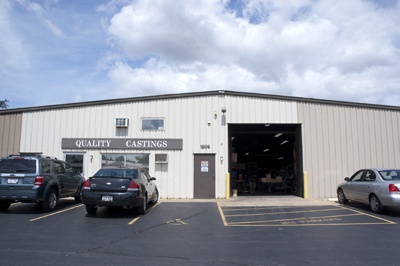 "To provide high integrity investment casting with a total commitment to customer satisfaction. The key elements to making this happen are high quality, fair price, and dependable delivery."
Investment Casting Specialists
R2 Quality Castings, based in Waukesha, Wisconsin, produces high quality precision investment casting services utilized in many different manufacturing and production industries. We specialize in investment propeller casting to build quality propeller machining for the food processing and mixing industries, and product engineering services for custom cast components.
Our team of precision investment casters are dedicated to providing our customers with the best precision investment casting and product fabrication services available.
Our services include: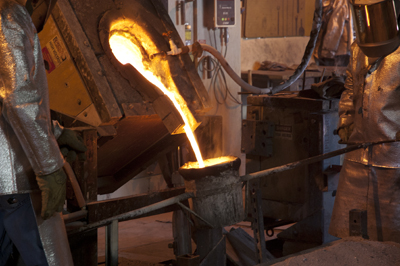 R2 Quality Castings produces the highest quality casting, manufacturing, and production components, all perfectly suited to the needs of our customers.
Ferrous and Nonferrous Alloy Precision Investment Casting and Production Services
With over 40 years of precision investment casting and custom product development experience, R2 Quality Castings is your best source for thoroughly dependable component casting services. Our wide ranging knowledge of alloys and assembly components ensure our team of precision investment casting experts can quickly and easily assist you with selecting and utilizing the most efficient and economical methods for producing the components and parts you need.
Our expert team of precision investment casting manufacturers work with the following alloys:
Our master precision investment casters routinely cast components weighing between ¼ lbs. and 50 lbs. or larger using both ferrous and nonferrous alloys. With 20,000 square feet of manufacturing space, a truly dedicated team of master casters, and unmatched production and quality verification capabilities, there is simply no better choice than R2 Quality Castings.
Investment Casting Process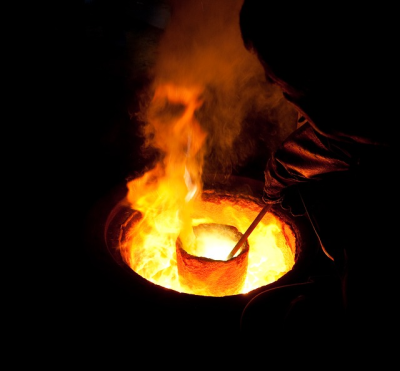 Dating back thousands and thousands of years, investment casting is one of the oldest manufacturing processes in human history. A ceramic mold is created by using a wax prototype of the finished product. After "investing" of surrounding the wax prototype with a ceramic slurry, the mold is put into an oven where the wax is melted, leaving a mold for the final product. Molten metal is then poured into the ceramic mold. Once it is cooled, the ceramic mold is broken open, revealing the cast product. This process allows for intricate geometric patterns.
Investment casting requires: a metal die, was, ceramic slurry, furnace, molten metal, and any machines needed for the finishing and polishing process. The process of investment casting includes:
Prototype creation
Mold creation
Pouring
Cooling
Casting removal
Finishing
Contact the best precision investment casting company today for more information on our fabrication capabilities and what we can do for your business.